YouTube is such an amazing resource when it comes to finding information about living a plant-based lifestyle. There are hundreds of wonderful cruelty-free YouTubers out there who aim to make plant-based living more accessible.
When first starting out as a vegan it can be pretty overwhelming. Luckily there are plenty of resources to help you. We have sieved through the depths of YouTube and found our favourite 23 vegan YouTubers to help and inspire you.
The vegan YouTubers listed below cover a range of topics from delicious recipes, to cruelty-free beauty, activism, fitness and sustainability. You are sure to find the answers you're looking for regardless of your reason for following a plant-based diet.
Rachel Ama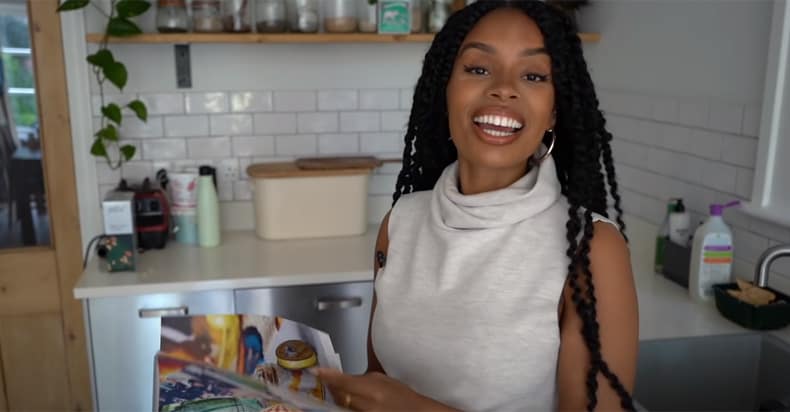 Rachel Ama started her YouTube channel in 2017 after turning vegan overnight. Rachel's veganism was spurred after watching a documentary on animal welfare which inspired her to take on a more sustainable way of living.
Rachel is based in London and has an amazing knowledge of the vegan scene there. However her colourful recipes are inspired by global cuisine, especially from her Caribbean and African roots.
In Rachel Ama's videos, you will always find flavourful, healthy dishes served with a warm welcome and enthusiasm for good food.
Gaz Oakley – Avantgarde Vegan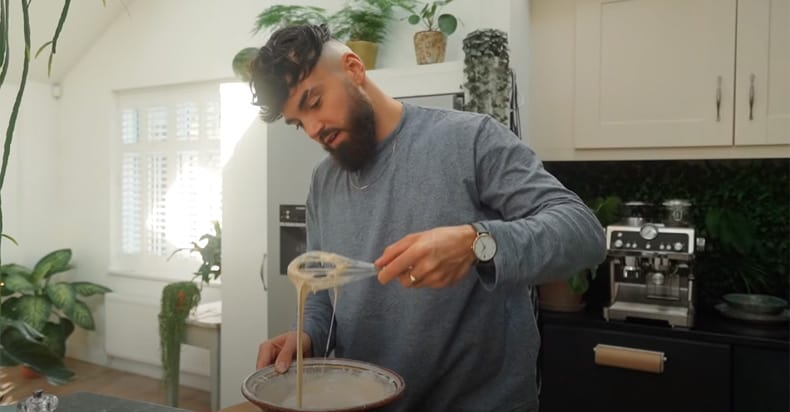 If you are worried that going plant-based will mean missing out on your favourite foods, then Gaz Oakley, aka Avantgarde vegan, is the man to watch.
Gaz Oakley proves that you can still enjoy classic dishes on a vegan diet without sacrificing the flavour. He is a fully trained chef and shares tips and tricks of the trade to make your food delicious.
Gaz launched his YouTube career in 2016 after establishing an impressive 35,000 followers on Instagram. After getting over his uneasiness of being on camera, he now has 11 seasons of recipe videos that have be viewed 40 million times.
Rose – Cheap Lazy Vegan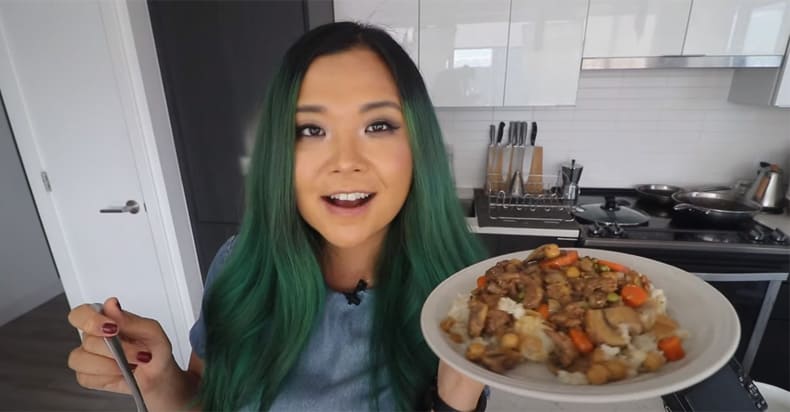 Rose aka Cheap Lazy Vegan started her YouTube channel 5 years ago to share her passion for veganism as well as easy, tasty recipes. She has used her wonderful personality and delicious-looking food to gain over 690,000 subscribers.
Rose's recipes vary from ultimate comfort food to healthy high protein meals and traditional Asian recipes inspired by her Korean roots. Her recipes are always really easy to follow and are perfect for someone who is new to veganism.
Jenné – Sweet Potato Soul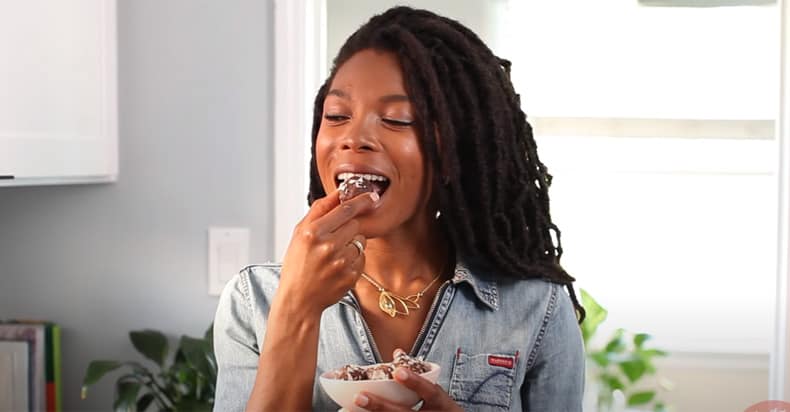 Jenné creates healthy and nutritionally balanced meals that are packed full of flavour. Jenné discovered healthy eating in college and makes food that is nourishing and comforting.
On Sweet Potato Soul you will find a variety of recipes from delicious baked goods to one pan recipes and meal prep plans.
Jenné has a young child and shares videos of what she feeds her daughter. She also did lots of videos throughout her pregnancy so it is worth checking out if you want vegan pregnancy or weaning tips.
Candice – Edgy Veg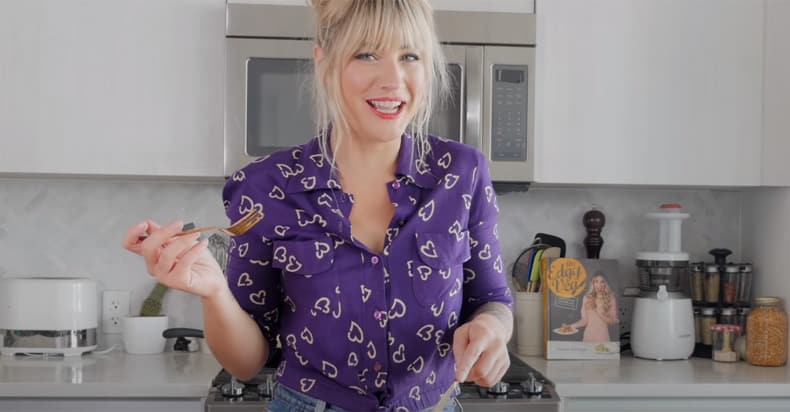 Edgy is definitely the right word to describe Candice. Edgy Veg is a vegan cooking channel where Candice makes incredible vegan dishes.
Candice never shies away from a challenge. Previous videos have seen her making smoked salmon from carrots and even gummy bears. She is one to watch for the more adventures cooks out there.
The Edgy Veg channel also discusses mental health and Eco-conscious living. Candice's upbeat and cheerful demeanour makes her videos a joy to watch.
Henry Firth & Ian Theasby – BOSH!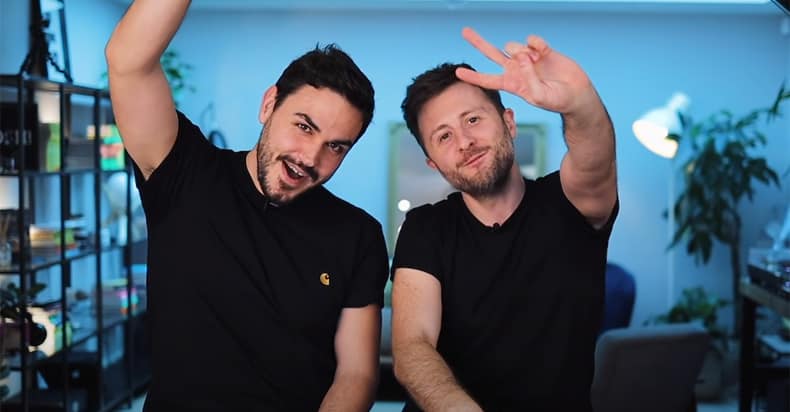 BOSH! is run by two men from Sheffield, UK, who wanted to break the stigma around men and veganism. They set out to prove that plant-based recipes are easy, healthy and, most importantly, delicious.
In just a few years they have published five vegan books and have their own cookery show – 'Living on the Veg' – on ITV. Ian and Henry are committed to re-inventing your favourite recipes using 100% plants.
Some of their most popular videos include; 5 ways to make tofu taste like meat and Epic Vegan Breakfast!
Stefanie Moir – Naturally Stefanie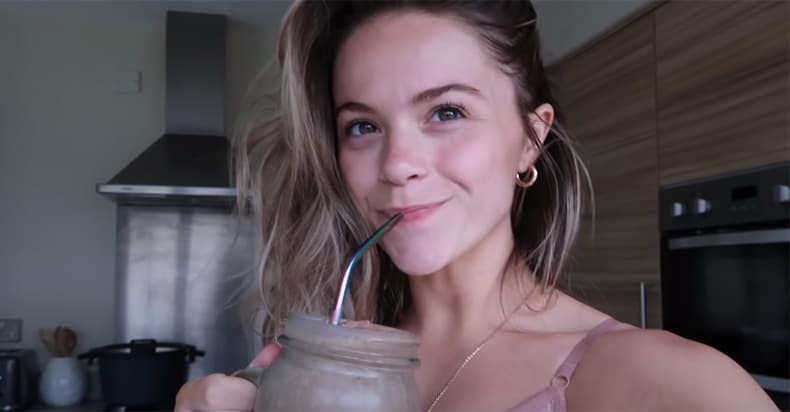 Naturally Stefanie is a fabulous channel for all things vegan and fitness. Stefanie shares workouts, fitness tips and healthy recipes on her channel.
Stefanie posts weekly vlogs, physique updates and has a wonderfully no-nonsense approach to food and nutrition.
She often does junk food taste tests and is completely open about her way of eating.
I would recommend Stefanie's channel to any women looking for a fitness-based vegan inspiration. Her fun and bubbly personality comes across so much in her videos and is sure to put a smile on your face.
Brian Turner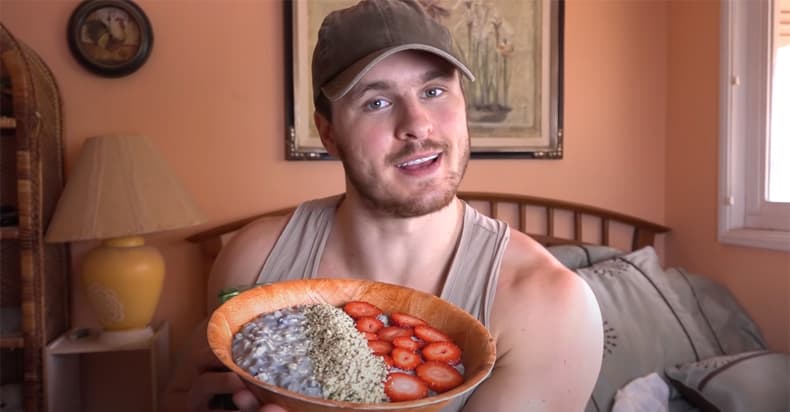 Brian Turner is another vegan fitness YouTuber. Brian has been weightlifting for 9+ years and has been vegan for over 5 of them.
He is out to prove that you can get those gains while eating a completely plant based diet. On his channel, Brain has lots of What I Eat in a Day videos alongside High Protein Vegan Recipes, food challenges and the occasional vegan activism video.
Brian has a fun and accessible approach to plant based fitness and uses his years of experience to debunk fitness myths and offer advice to people staring out in the world of fitness.
Miles Kasiri – Healthy Crazy Cool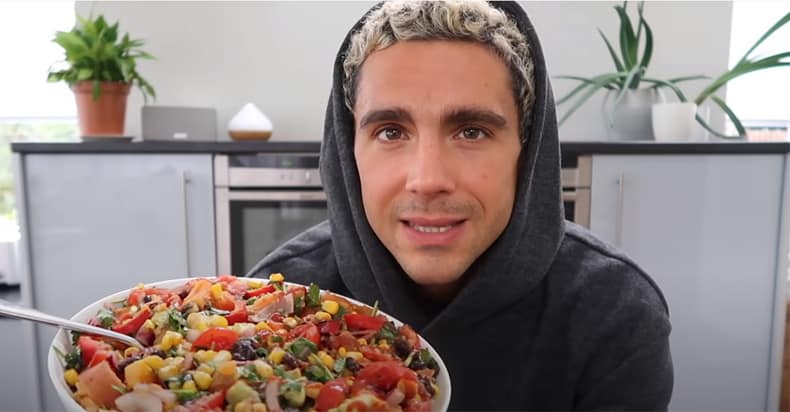 Miles Kasiri's page focuses mainly on healthy vegan food. He loves his food and always has loads of delicious colourful plates in his videos.
Miles is very active within the YouTube community and often does videos about other vegan YouTubers.
One reason that Healthy Crazy Cool is so popular is due to Miles' openness about his struggles with disordered eating and an unhealthy relationship with exercise. He shares his journey to where he is now with his viewers which is wonderful to see, especially from a young man in the industry.
Sophie Butler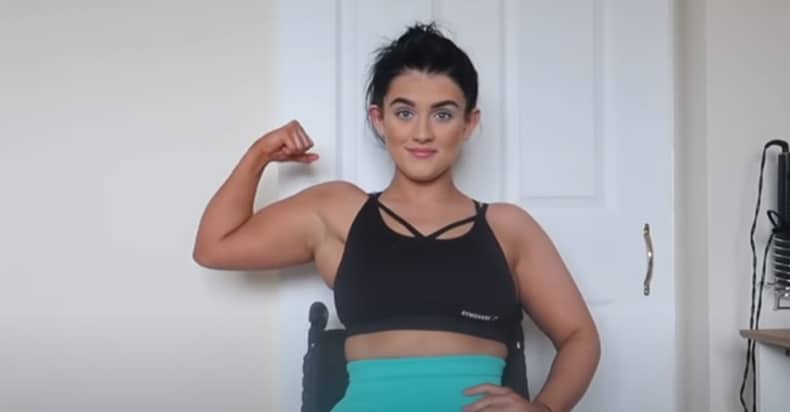 Sophie is an amazing vegan fitness influencer who hasn't let an accident in the gym stop her from becoming a personal trainer.
Sophie Butler's videos focus on fitness, vegan food and living with a disability. Her channel has great workout videos, what I eat in a day videos and beauty videos.
This is a fab channel to watch for morning/ evening routines and quick vegan meals.
She is outspoken, funny and her videos are always highly entertaining.
Ed Winters – Earthling Ed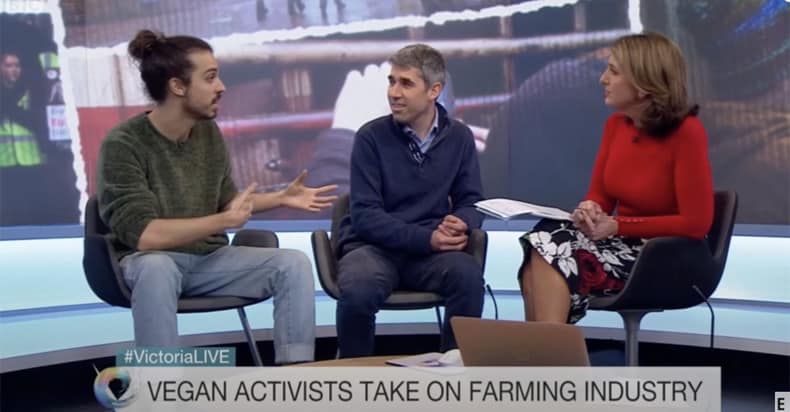 Earthling Ed is a passionate advocate for veganism. He travels all over the world spreading the vegan word.
Ed is known for his street debates and appearances on various media outlets including the BBC and ITV. He has given speeches at Universities like Cambridge and Harvard to promote the benefit of going plant-based for ethical and environmental reasons.
The educating that Ed is doing reaches far and wide. On his YouTube Channel, he debunks popular vegan myths and offers advice for vegans about having conversations about veganism.
Watching Ed's videos is really useful for new and experienced vegans alike. You are sure to find out something new and be more equipped to educate about animal exploitation.
Joey Carbstrong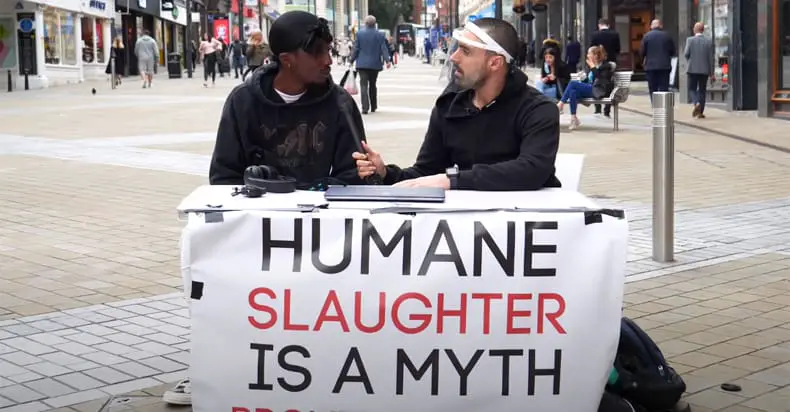 Joey is known for his in-your-face, no-nonsense approach to vegan activism. He has appeared on numerous radio and TV shows debating veganism.
Joey Carbstrong uses shock tactics as a way of educating about animal cruelty and exploitation. He has offered 'dog' meat to people on the street to tart up conversations about veganism.
This hard-hitting activism is seen as controversial which had gained him plenty of followers.
His channel is definitely one to check out if you want to get involved in vegan activism and see what people do on the streets to educate about going plant-based.
Jack – Humane Hancock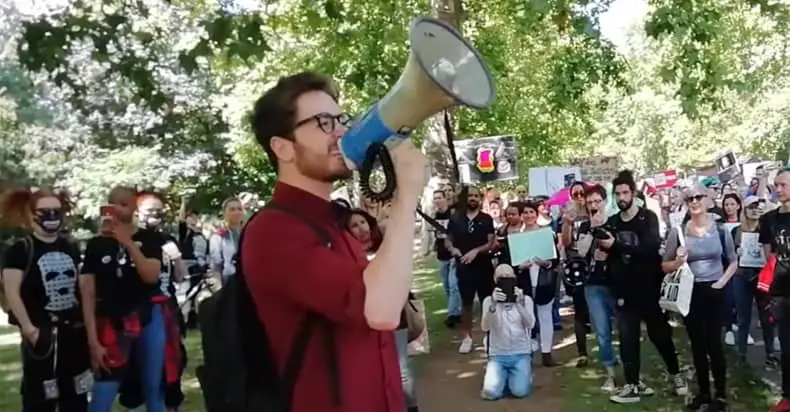 Jack, also known as Humane Hancock, was influenced by Earthling Ed and Joey Carbstrong to become involved in vegan activism.
On his channel he shares his activism and tips on becoming a better activist.
He has started a series of Drunk Vegan Opinions. Whereby, Jack goes onto the street on a busy weekend night to talk to drunk people about veganism, which is very entertaining.
Jack is really down-to-earth and is really well informed about vegan issues. Humane Hancock is a great channel to subscribe to for informative vegan videos.
Ana & Brian – Those Annoying Vegans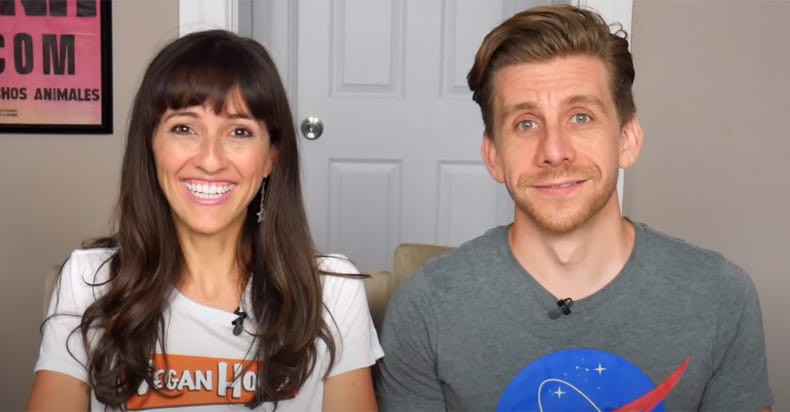 Ana and Brian are a vegan couple who post weekly videos on their YouTube channel. Those Annoying Vegans reviews other YouTube videos, create recipes, travel vlogs & give vegan tips.
Back in 2016 this channel started as a way for Ana and Brian to share vegan recipes but evolved into much more than that. Those Annoying Vegans is now focused mainly on educating about veganism and the animal agriculture industry.
They are really lovely people and are trying to make the world a better place through vegan conversation.
Plant Based News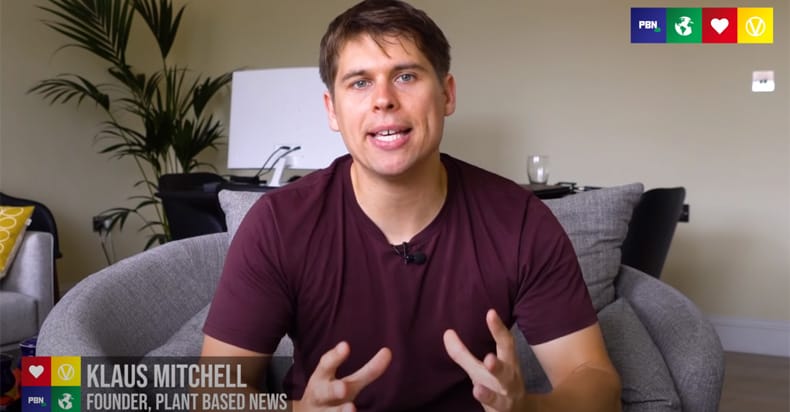 Plant Based News (PBN) is a wonderful resource encompassing a range of vegan information. Their videos range from nutrition and health information to celebrity vegans, environmental issues and recipes.
PBN is great for staying up-to-date with what is happening in the plant-based world.
It is also a fab tool for short educational videos which are perfect for when you are first starting out as a vegan.
Live Kindly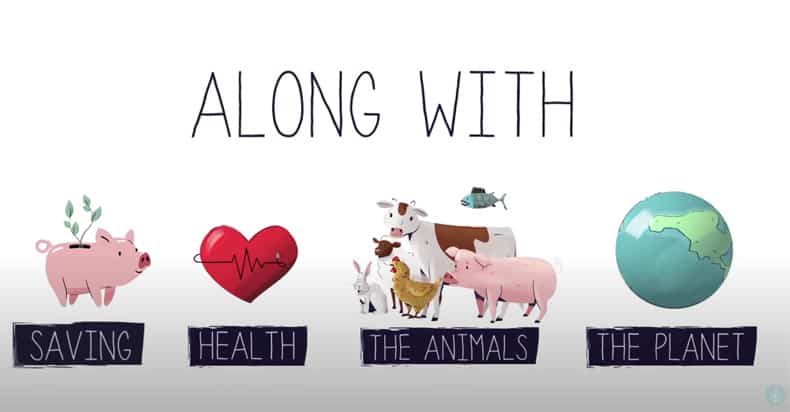 Live Kindly are another vegan news site who make interesting and informative videos on a range of topics. They publish videos 6 days a week so there is always new content to watch.
Live Kindly focuses on sustainable and compassionate living which really comes across in the videos they make.
They upload new delicious recipes three times a week alongside vegan news updates, beauty and a really fun Top 10 series.
Previous videos in the Top 10 series include; Vegetarian TV Characters and Vegan Milk Alternatives which are fun and informative. Live Kindly's videos always have a lighthearted tone like this one below that takes common misconceptions about veganism and debunks them to show how easy it is to be plant-based.
The Vegan View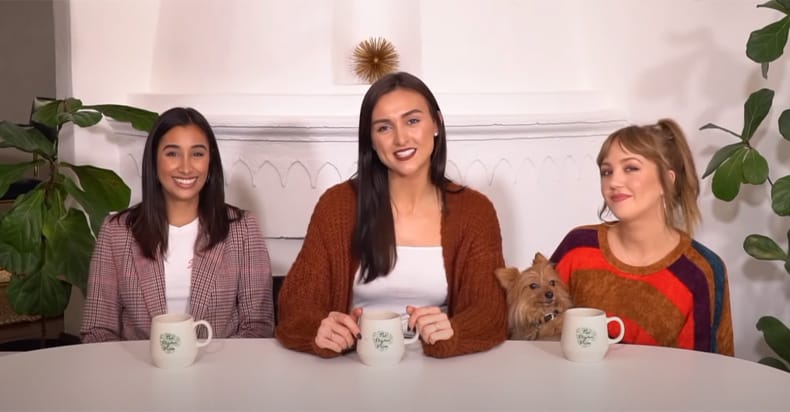 The Vegan View is a weekly talk show co-hosted by Nisha Balsara, Nicole Vranjican, and Hannah Hagler. These three lovely Californian ladies are really fun and informative.
They talk about new vegan products, cruelty-free beauty, vegan parenting, recipes, health and reaction videos. These women cover all aspects of a vegan lifestyle.
The casual, conversational nature of The Vegan View makes them so easy and entertaining to watch. They will soon feel like close friends!
Kim – The Chic Natural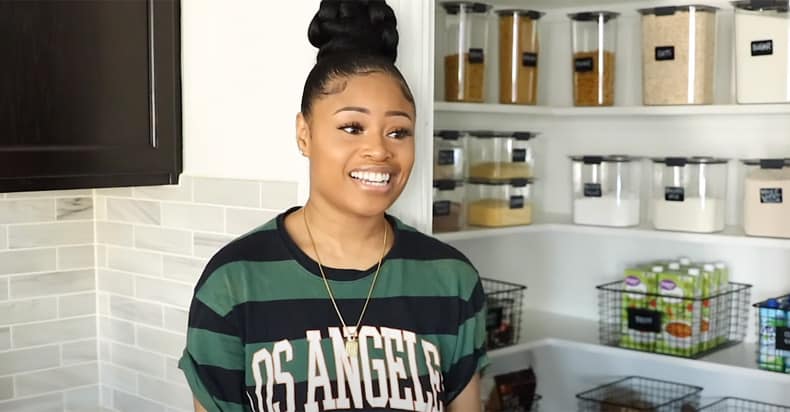 Kim at The Chic Natural has such a fun and friendly personality. She focuses on beauty and fashion, and also has a few amazing vegan recipe videos.
The Chic Natural is a all round great place to go for all things to do with a vegan lifestyle. She does amazing videos on minimalism, make up tutorials and vegan tips.
Her down-to-earth style is great for anyone feeling overwhelmed or who just wants something relaxing to watch
Madeleine Olivia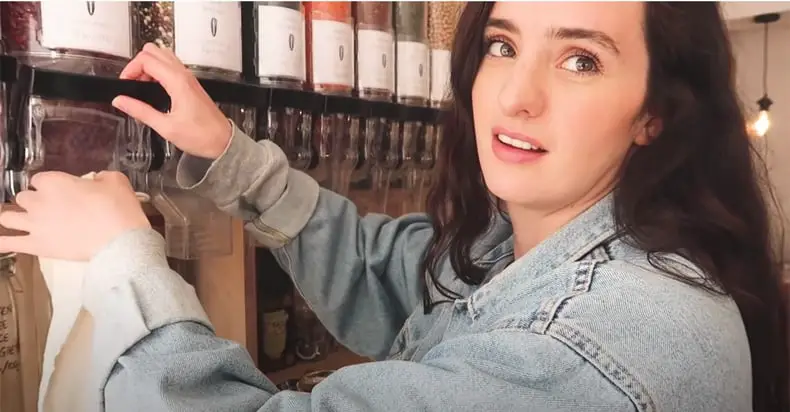 Madeleine Olivia started her YouTube channel in 2016 to inform her viewers about veganism and minimalism. Since then she had grown her following to just under 500,000 subscribers and published a book on sustainable living.
Encouraging people to live a less wasteful and more sustainable way of life is the aim of Madeleine Olivia's channel.
She shares lots of aspects of her life on YouTube such as zero-waste cleaning routines, sustainable clothes shopping, skin routines and budget food shops.
Madeleine Olivia's openness about her life has gained her a large loyal following. She wants to make low-impact, plant-based living achievable and accessible to her viewers.
Immy – Sustainably Vegan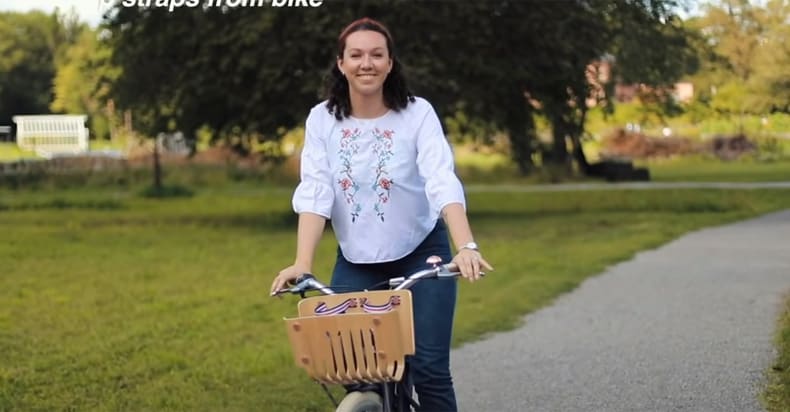 Sustainably Vegan is packed full of helpful tips on living a low waste lifestyle. Immy's recently been doing '100 ways…' videos which give practical tips on how to reduce your waste.
Immy's practical approach to sustainable living makes it achievable and simple for the viewer.
She talks about all aspects of sustainable life on her channel including fashion, food, beauty and the importance of recycling.
Her straight forward and easy-to-follow advice has gained her a following of 220,000 subscribers. Immy's videos from beginners guides to DIY beauty are really high quality and lovingly created.
Goji Man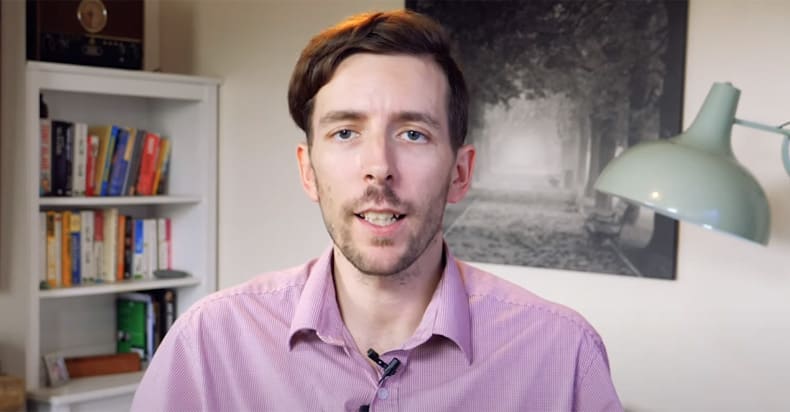 If you want health and nutrition facts you can trust, then Goji Man's your guy. He is a qualified nutritionist who is also vegan.
Goji Man's interest in nutrition came after losing multiple family members to chronic diseases.
The videos are incredibly well researched and fact-driven. He focuses a lot on gut health and it's relation to overall well being.
Goji Man reviews What I Eat in a Day videos from other YouTubers and analyses their diets, offering tips to make the diet healthier. He also calls out fellow Youtubers who offer unqualified nutrition and diet advice which is really useful for sorting fact from fiction.
He is a great person to watch to ensure you are getting a balanced and healthy vegan diet.
Physicians Committee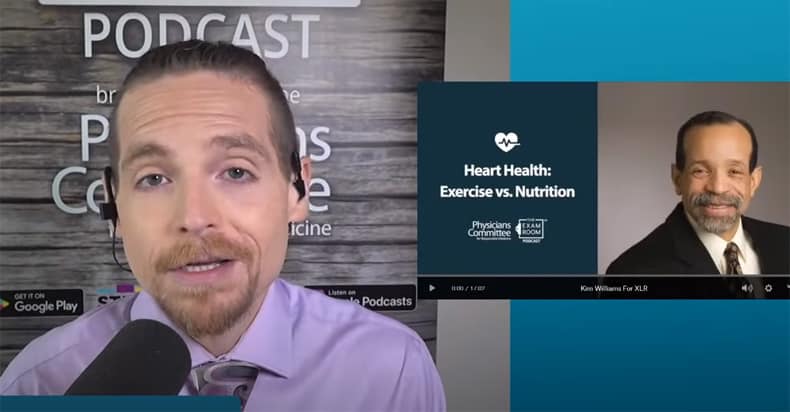 The Physicians Committee was founded by Neal D. Barnard, M.D. and now has over 10,000 members. This YouTube Channel's aim is to promote healthy vegan diets.
Their videos cover a range of health topics. The Physicians Committee have videos about mental health and the plant based diet, obesity and diabetes. They also cover social and environmental issues such as the effect our diet has on the environment and the impact of vegan restaurants on the economy.
Although the topics that are covered are scientific, the videos and easy to follow and clear. This is such an informative and interesting channel to watch.
Vegan Food UK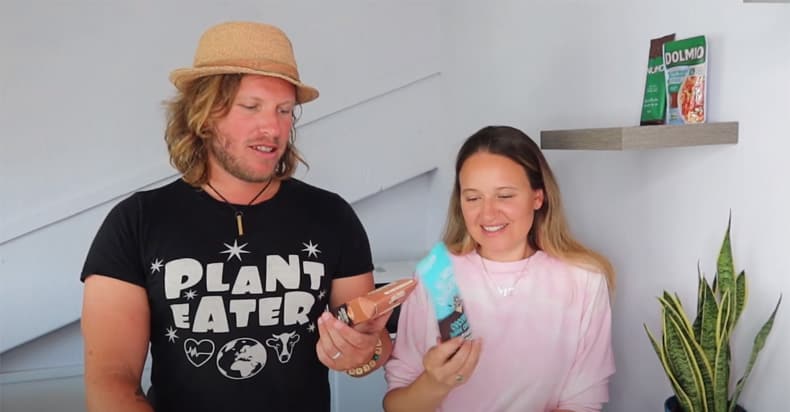 This is such a great resource to have whether you are new to veganism or not. Vegan Food UK reviews new vegan products in the supermarket as well and new launches in restaurants.
Vegan Food UK is an amazing channel for honest reviews of vegan products. Due to their popularity, they are often sent products before they are available in shops to review, so you get a cheeky preview before they hit the mainstream.
Vegan Food UK also has a website where you can search by product or restaurants to find the best new launches. This is really useful when your staring your plant-based journey and don't know where to begin!
Top Vegan Youtubers Conclusion
So, there you have it, Our top 23 Best Vegan YouTubers Who Promote A Plant-Based Or Cruelty-Free Lifestyle.
There are so many amazing videos on YouTube to help you live a healthy and happy plant-based lifestyle. Seeing the array of vegans out there wanting to offer advice and help to others through YouTube is incredible.
We hope this post has inspired you to subscribe to some new vegan YouTube channels. Whether you are making a delicious veganised classic recipe with BOSH! or brushing up on your activism with Earthling Ed, these channels are sure to encourage you to try new things and spread the vegan word!