Going vegan alone isn't always easy. There will be temptations to slip back into old eating habits, there will be confusion as to what's actually vegan, and there will be overwhelm with the change you're undertaking.
This is why I've put together this page. I've collected some of the best and most supportive resources for those taking on the vegan journey. My aim is to make things easier and more enjoyable for you, so you can follow through and hit your aims!
Plant Based Recipe Cookbook, Meal Plan, Grocery List & More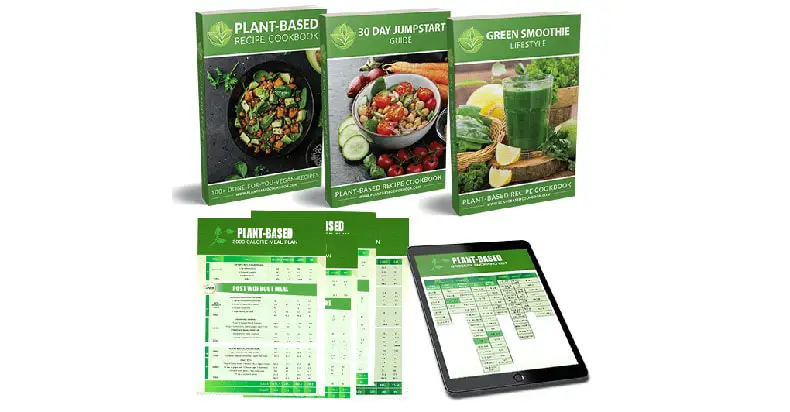 For those wanting some delicious vegan food recipes and inspiration, the Plant Based Recipe Cookbook bundle could be for you.
I've only tried four of the recipes so far, but I've tasted enough to recommend this book. Three of the recipes I tried were really nice, one wasn't personally to my taste; but that's to be expected in any cookbook I guess.
Where this excels over other vegan based cookbooks is it comes with handy bonuses. For example there's a number of plant-based meal plans to get you started, as well as a vegan grocery list and more. I found these made things much easier to get going with, as literally all the guess work is taken out of any food planning.
There are other bonuses too, click here to see everything this package offers.
The 1 Month Vegan Challenge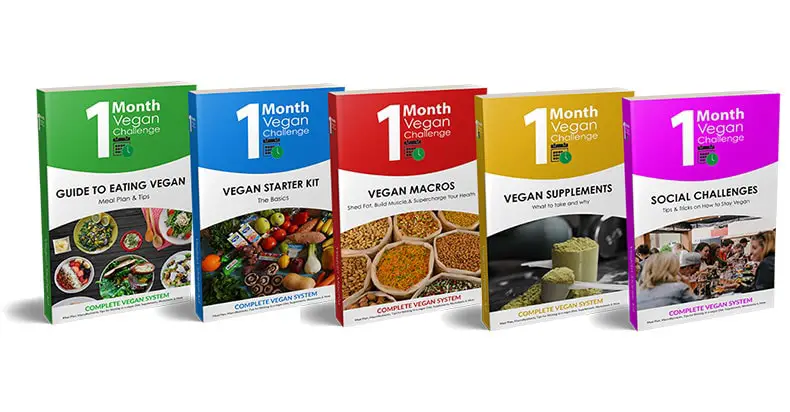 It took me more than a month to go vegan. There were setbacks with eating dairy (cheese was the hardest to give up for me), a lack of ideas with what I should be eating on a daily basis, and confusion as to whether or not I was getting all the food my body needs.
The 1 Month Vegan Challenge aims to help with all those areas and more, answering all your questions before you even think of them. They've worked with numerous vegans, so they know the challenges and potential pitfalls.
I like that they know turning vegan overnight isn't really realistic. Breaking what's a lifelong habit and way of life for many isn't something that happens instantly.
With this challenge though, you're much more likely to convert within the month as they lay out a workable plan. Furthermore you'll be super inspired to with all your new knowledge and ways of thinking about veganism.
This challenge provides the kind of support I wish I had when I was going vegan, you can see more details about the challenge and join here.
Vegan Sites & Tools
5 Vegan is a site full of vegan tools, quotes, stats and more surrounding the vegan and cruelty free lifestyle. One of the most beautiful and easy to consume vegan sites I've seen.
Maui Vegan Life is as the name suggests, a local vegan resource for the people of Maui. That said it also provides good information about veganism in general, so worth a look.
Vegan Vitality is a UK based vegan supplements company.
More helpful vegan resources coming as I find them. 🙂